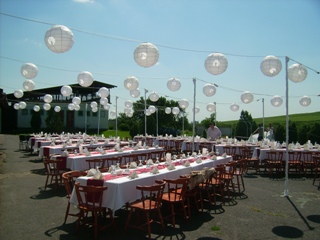 Our Party Service caters to any event, for 30 to 2000 people, within or outside of Hungary. We can host a variety of events, including receptions, Gala evenings, balls, company events, grand openings, conventions, conferences, 'garden parties' and many more. We work closely with our clients to customize the food and drink menus to the event at hand, and can cater a complete menu of options: classic food dishes, buffets, cold- and hot- stations, medieval-style banquets, and various ethnic food offerings.
We provide all of the necessary components to make your event a success, including personnel, silverware, and world-class kitchen facilities. Hosting over 400 events a year, our goal is to provide reliable and high-quality service at the right price, complemented by professional service.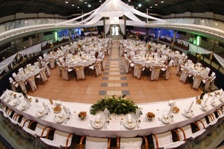 For each event, we work closely with you to tailor the design of the event to your needs. When searching for performing artists, our experienced colleagues can help. During a musical performance, we monitor the event to ensure the right balance of creativity and mood.
"The flavors of "ÁSZ" are the ace og flavors"